Ever wonder how a game can be made in China, and be shipped in an affordable way to your Kickstarter Backers or customers around the world? About six months ago, we were wondering the same exact thing!
When we were originally launching our Kickstarter campaign for Emergence back in March, we assumed it was very expensive to ship items to Europe or Australia. We went to our local post offices, UPS stores, and FedEx to get quotes for shipping to European countries, and they were quoting us prices that were 5x to 10x more expensive than shipping domestically! So for a minute (yes, only about a minute), we thought that maybe we should only allow customers in the United States to back Emergence because we did not want a bad customer experience by charging EU or AU backers $50-$100 to receive a game. We clearly had our homework to do!
Our not so Brilliant Original Plan
Originally, we were in the mindset that we can ship the games to our house locally and directly send the games to all 2,000+ backers from our house in Bellevue. Not only was this a foolish thought, but it was a very amateur thought... And we want to be professionals!
This would get the games to our 2,000+ backers in four different continents. However, it is very time consuming to box the 2,700 games AND very expensive to ship nearly 1,000 games internationally. We simply can't afford this!!!!!
Homework
It was back to the drawing board!
We first thought that maybe it's too expensive to ship internationally, so we considered only allowing US backers to back Emergence…. Only for a second. We know that there are many United States based board games on Kickstarter that are able to send games to Europe or AU, and they are able to only charge about $10 to the backers for shipping.
So we did our homework and realized there are essentially three methods.
1). Ship everything to your house. Then grab a ton of those USPS Flat Rate Boxes and ship it out yourself. (Only realistic for less than 500 Backers)

2). Ship everything to one company (ShipNaked, Fulfillrite, SendFromChina). Then have them do it for you. (Not EU Friendly as backers will have to pay VAT)

3). Ship your games to four different companies in four different regions. Then have them do it for you. (Great for EU Friendly, and cost savings over $5000!)
We opted for option 3. For our numbers at 2000+ units shipping our games to four locations made sense both cost wise and speed wise. We could ship it to a regional location and then use local shipping rates, also it helped mitigate our risk by spreading it out to different companies. We discovered that one of the cheapest ways to ship internationally is to deliver the games in bulk (freight) to a nearby port. From the port, you would ship the games to a fulfillment center (A place that takes your big boxes of games and ships them separately to each individual backer.)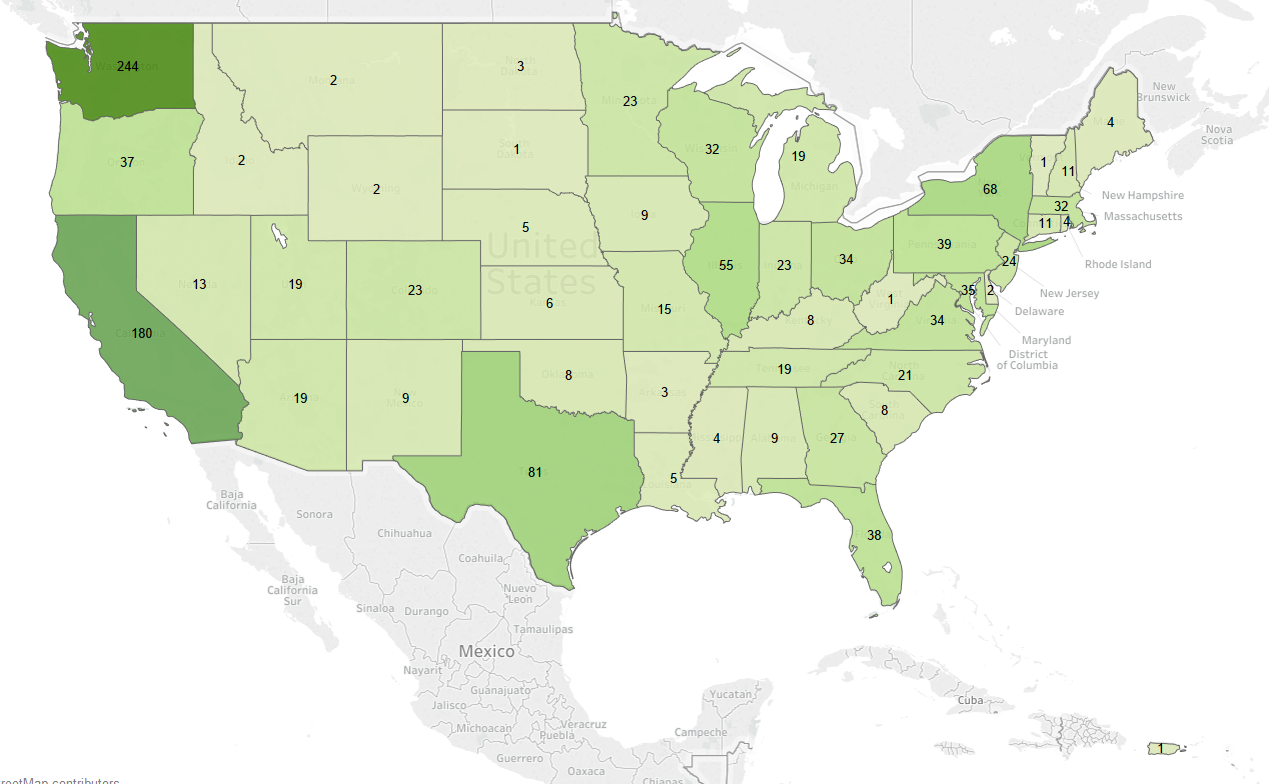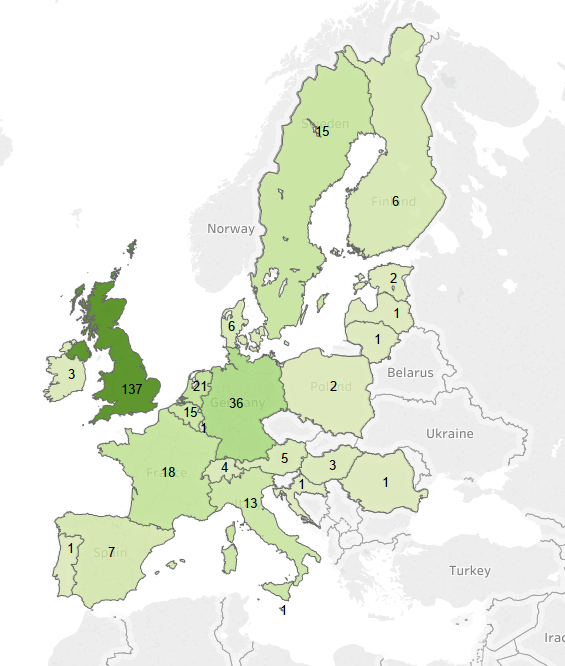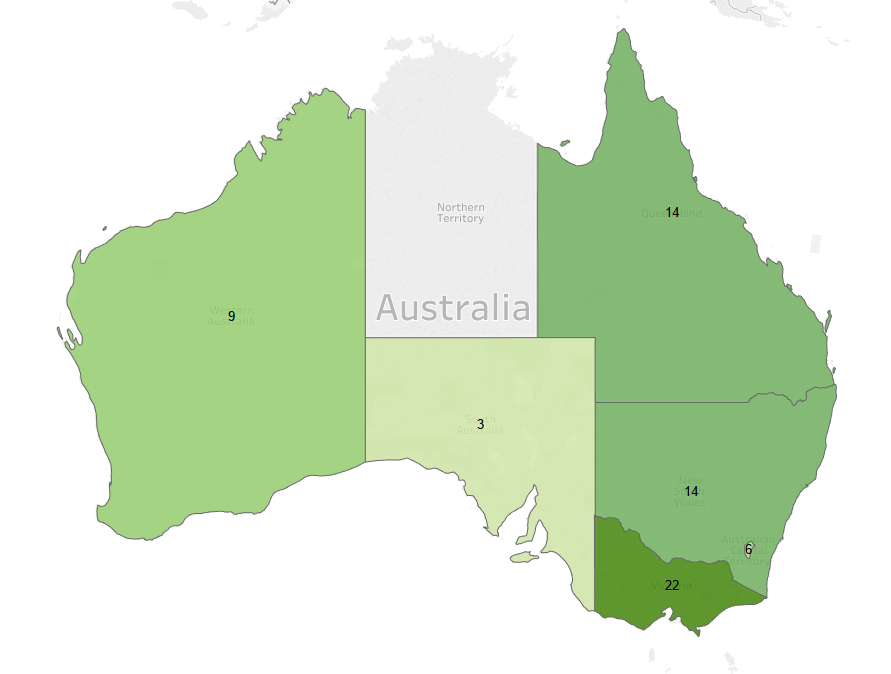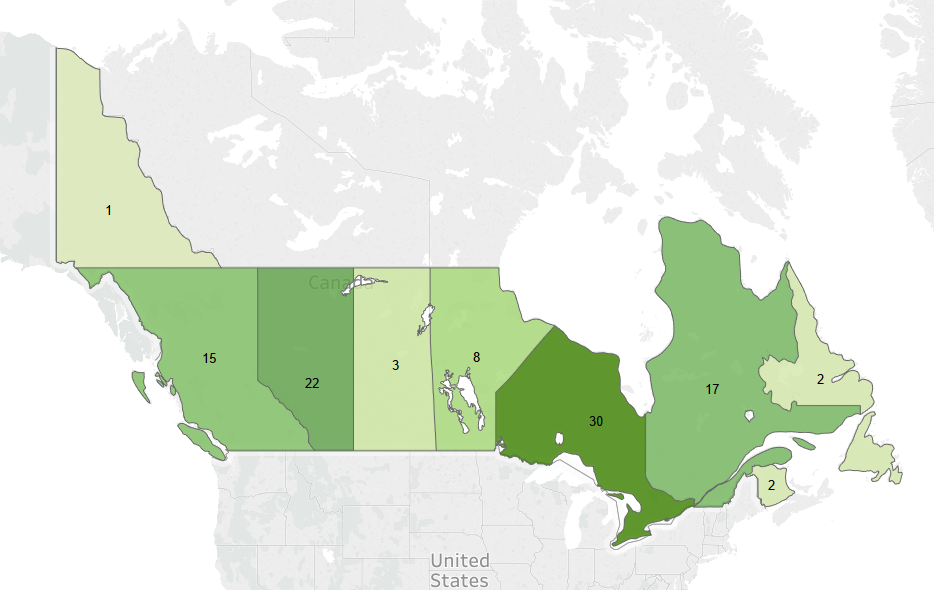 Executing Shipping
Option 3 is by far the most difficult, but as a designer, you are always trying to save money by spending more time and effort yourself. So how do we execute all of this? 1. Find a Freight Forwarder (Logistics Manager) 2. Contact Fulfillment Companies 3. Notify your manufacturer about your shipping method.
1) The Freight Forwarder
A freight forwarder is simply someone who helps you get your stuff from one place to another. By arranging freight ships, trains, and trucks they deal with the paperwork and logistics so you don't have to. They are both helpful and informative and low risk as well because they don't accept a dime of deposit or charge you anything until the games are shipped. It would be wise to reach out to them a couple weeks to a few months before your games are manufactured.
For Emergence, we plan to freight ship the games from our manufacturer in China to four different locations: Australia, United States, Canada, and the United Kingdom. Choosing which ships to put what stuff on and handling the shipping documents would be a pain, just let a professional do this (You're already saving money by going this route!)
Budget: A good estimate is $5/game for freight. The more games you freight, the cheaper it is. If you only have 500 games going to a location, it will likely be more than $5… If you have 2,000 games going to one location, it will likely be less than $5. For us that included at the documents and extra fees.
Here's a look at our estimated invoices to our locations: US/CAN, UK, AUS
Actions to take: Google freight forwarders (or ask us for a recommendation), then tell them where you want to ship your game. They will ask you how many games, the weight, and the volume. Don't panic, do some math, and get back to them. Then they will give you a quote. Typically you won't need a deposit, but will need to fill out a credit report or and custom powers of attorney. The documents often look like this and this.
Lingo you should know: Shipping FOB (Free on Board) - Most manufactures will send your games FOB which means they will drive it from their warehouse to a freight ship of your choosing. However their responsibility ends there, how you get it from the ship to the port to your house/fulfilment center is entirely up to you.
LCL and FCL (Less than container Load, Full Container Load) - Since freight ships use those giant containers (link) often your games will be paired with other items in order to fill up the container. Anytime you are sharing a container with other people, the phrase LCL will be used. FCL is having a container all to yourself. In general the cost of a full container from Shenzhen to LA is $2,300.
*Our Freight Forwarder is name Justin from OTX Logistics. If you are considering using them, please feel free to reach out to us:contact@EmergenceBoardGame.com and we will get you in contact with him. He has been great and is great at communicating and following up!
*For more freight info http://www.chinaimportal.com/blog/shipping-costs-when-importing-from-china-a-complete-guide/
2) The Fulfillment Companies
The Freight Forwarder's job is to get your game to the door of the Fulfillment Company (Remember these guys? The guys who take the giant pallets of your game and send them individually to backers?). It's the Fulfillment Centers job to get the game to your backers. Many of them are local game companies that ship their online order to customers anyways so they are use to packaging board games in order to make sure they aren't damaged.
EU Friendly: If you decided to do a EU friendly campaign, which means you pay the VAT. The easiest way to prepay for all your VAT is to partner up with a fulfillment company that will prepay for you and ask to get reimbursed later. This is advantageous for them as well in terms of tax cuts and accounting.
Budget: Since we are shipping Emergence all over the world, we selected four fulfillment companies in four regions (US, CAN, UK, AU) around the world to help reduce costs. The idea is that by shipping to local fulfillment companies you can access local shipping rates in order to save money. In the United States, our budget was ~ $8/game, and internationally our budget was ~ $15/game. You can take a look at their detailed prices down below. Please note these prices are current of 9/1/2016.
Most fulfillment companies will require a 50% deposit. Most accept Paypal.
The Logistics companies for Emergence
Below are the logistic companies we are using for Emergence. If you would like to use any of the below companies for fulfillment, please feel free to reach out to us at contact@EmergenceBoardGame.com and we will do our best to get you in contact with any of them.
Canada: Starlit Citadel (Prices)
United States: Amazon (Prices)
Europe: GameQuest.UK (Prices)
Australia: Unicorn Games (Prices)
Actions to take: Shop around for fulfillment companies. Click on the links for a good starting point. Link 1. Link 2. Link 3.
3. Notify Your Manufacturer
Most of the time your manufacturer is going to be familiar with shipping the games to one location (option's 1 or 2), however shipping it to four different locations gets a little tricky. For each different location they ship to they will need to create a China Exportation Document (About $100/per document). Since most manufacturers only send one shipment to the port (FOB) you will need to arrange with your freight forwarder to have the other games get picked up.
Your game will come in cartons, for us it was 6 games per carton. So we made sure that our total numbers were divisible by 6 in order to not have half empty cartons.
Here's a template email you can send your manufacture.
Hey ______,
I wanted to give you the heads up that we will be shipping our game to four different locations. I understand that our contract has FOB for one delivery lane, I am writing to inform you that the US shipping route will FOB. For EU, Australia, and Canada we will have our freight forwarder pick up the games at your warehouse. I have cc'd her/him in this email so please connect.
We will need 3 extra exportation documents and would like to know the additional cost of each one. Here are the amounts of each game for each location. Depending on how many can fit into a carton, we are flexible with the final amount.
500 Games to US (Address of US Fulfillment Center)
300 Games to EU (Address of EU Fulfillment Center)
200 Games to Canada (Address of CAN Fulfillment Center)
100 Games to Australia (Address of AUS Fulfillment Center)
Thanks!
Your freight forwarder and manufacturer account manager will work together and make sure every thing gets done!
Checklist
If you are going to use this method, here a checklist to help you keep track of your progress.
Get an estimate of backers in each of the four regions. EU, CAN, US, Australia. Export your backer list and sort by location.
Figure out how many games you are going to send to each location. A 10~15% buffer would be nice.
Email 3 Freight Forwarding Companies and get a quote. (Or just email us for a rec)
Email 3 Fulfillment Companies and get an idea of shipping costs.
Pick your freight forwarder and fill out the paperwork
Email your manufacturer about the plan.
This method definitely beats our original idea of shipping all of the games from our garage in Bellevue, WA!


*For those of you interested in more information on shipping Kickstarter games, please check out the following resources: stonemaiergames.com/how-to-provide-free-shipping-worldwide-on-kickstarter-a-comprehensive-guide/
http://stonemaiergames.com/lessons-learned-insights-mistakes-and-solutions-for-offering-worldwide-shipping-on-kickstarter/